You'll never guess from where I am writing this post...
No, not my bathroom...
No, not my backyard...
Though writing from the car sounds intriguing, no...
From a movie theatre at which I am watching Twilight again again again?  No, but fabulous idea.
My dear friends and patient readers, I am writing this from my very own brand spanking new writing studio.
Writing.  Studio.
For writing.  Alone.  In a studio!!!  That is not a part of my home!
I never do this, but seriously...   Squeeeeeeee!!!!!!!
I am so excited I am beside myself. 
I am so excited, I forgot to bring my camera.  Oops.  I'll bring it back tonight.
But you've already seen it!  Remember?  It looked like this last time you checked, though: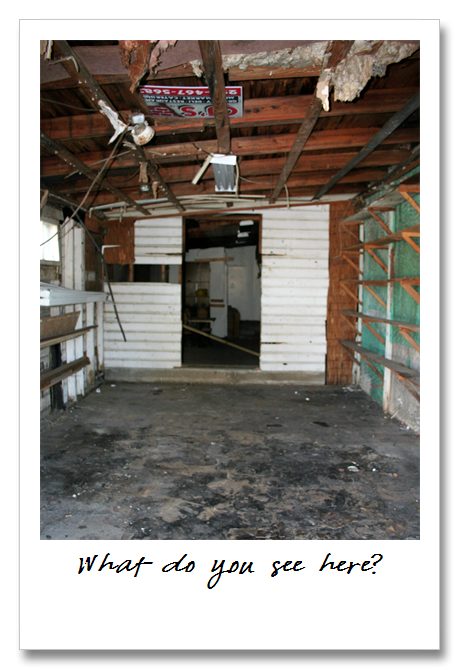 I have to say, it looks a far sight better now. 
And oooh the story behind how I landed this room of my own!
You guessed it...  I'll tell you shortly.
Now?  Now I have to get to scrubbing an old stucco wall and prepare it for fresh toffee-colored paint.  I have to scour the filthy cement floor before I dress it in a lavish new rug I found at a steal of a price and then received as an early Christmas present from my ever-hopeful and optimistic parents. 
God bless the woman whose family and friends believe in her dreams.
"If you are going to doubt something, doubt your limits." 

- Don Ward

"I feel like I'm going to pass out from panic, but 'Amen.'"

- Megan

Sign up for free delivery of new posts from Velveteen Mind via email or feed reader.
Do your holiday shopping through this Amazon link and help support this site... and my grateful family!