Earth Day.  For me, usually a big snore of an event.  Yeah, I said it.  As former president of my high school's Environmental Club, my interest in saving the planet has waned.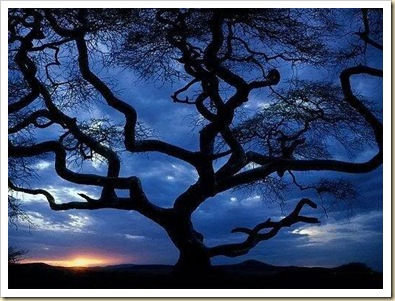 It has been replaced by an interest in saving time in the morning by finding matching socks for my sons the night before.  My passion for recycling aluminum and plastic has been replaced by a passion for re-cycling books and toys through the hands of subsequent siblings.
Motherhood killed the earth-friendly hipster… sung in the tune of "Video Killed the Radio Star," just for fun.
Poor Mother Earth.  I'm blaming my reproductive hyperactivity for my environmental lethargy.  Have I no foresight?  What good are clean socks if our kids are going to be living in a wasteland?
Yeah, I hear you.
But while I'm throwing stones at my personal habits and blaming motherhood for the whole hot mess, might as well add to the junk pile a mention of the junk in my trunk.  I'm carrying a good fifty pounds more fat than I sported before I became a mom.  Although I lost more than my baby weight after Q was born, things sort of accumulated after that.  I view it in layers of identifiable blame: 
20 lbs courtesy of Hurricane Katrina. 
20 lbs from pregnancy with Goose. 
10 extra lbs leftover from pregnancy with Olive, which are now jiggling their way to a turning point.
In short, I'm facing some rump- and waste- reducing issues this Earth Day.
But I think I've found a solution.  And it begins with a few small steps.
While listening to a podcast of The Story the other day, I heard a story about a couple that decided to reduce their trash production in an effort to change their own environmental impact.  Their goal evolved into that of producing no more than one trash bin of waste for an entire year.  Although their initial small effort has turned into a notably significant effort, it was the individual small steps that intrigued me.
Small steps, huh?
So.  I decided to call the city and finally request our recycling bin.  No big expectations about how frequently we'll be able to fill it.  No negotiations as to who will put it out on collection day.  Just get it in the house.  Period.  There.  Small step.
Mother Earth's junk in the trunk?  Addressed a tiny bit.
Mother Megan's junk in the trunk?  Ahem. 
Using the momentum gained by that one podcast of The Story, I decided to use my love for storytelling to help me take that next step:  I loaded up my iPod with episodes of The Story and my all-time favorite NPR program, This American Life.  Then I loaded Olive into the Baby Jogger and myself with enough focus to deliver us to the beach for our first day of walking my way to a slimmer rump.
There.  Small step.
It may be trite to say, but those mountains are only climbed by taking that first step.  Journeys of a thousand miles and all that jazz.  First steps.  Small steps to change.
Here's where I give the FTC a shade of whiplash:  this is also a sponsored post supporting Members Project from American Express.  Say wha?  Yeah, well it has to do with that "small steps" thing.  Here's where they got me: 
Everyone can help change the world for the better, one step at a time.   American Express has joined with TakePart.com to bring you opportunities to make a difference and provide a platform to express your passion - in small manageable steps. 

Whether it's voting for a favorite charity to receive funding from American Express, volunteering time, donating, or telling friends, everyone can take a small step with Members Project and start making a difference.
Although I was planning on writing about my rump-n-waste-reducing project anyway, I hadn't recognized how nicely Members Project's own effort dovetailed with mine.  More interesting to me was their focus on simple steps toward generating change.  Here's how Members Project works:
Vote once per week for the causes American Express should fund.  Members Project is donating $200K to five causes every three months.  This quarter's voting ends May 24, 2010. (this is ridiculously easy)
Donate money or Membership Rewards® points to one of each voting period's 50 selected charities, or choose from over 1 million other charities. (love the fact that you can donate Membership Rewards points)
Share your involvement with the program to inspire and encourage others to participate. (we all know how to do this and you can twitter it with #AMEXMP)
Volunteer at charities that American Express helps you find and get Membership Rewards® points for doing so. (obviously the hardest bit, but come on!)
The "Vote" bit is the easiest.  You can join Members Project simply by signing up, you don't have to have an American Express card.  I signed up using Facebook Connect, so I hardly had to type anything.  And my first vote?  I voted for First Book.  In and of itself, browsing the charities was eye-opening.
It is easy to make a difference, one small step at a time.  I'm proud to have the opportunity to share Members Project with you and I'm interested in seeing the results of their effort to generate change through your own small steps.
Back to my small steps...  I'll be damned if it hasn't stuck.  I don't have any grand plans for before and after pictures or a big reveal of my new figure or a luxurious splurge on a new wardrobe just in time for New York in August.  Nope.  I just wake up in the morning and look forward to another episode of This American Life, which I listen to while we're walking on the beach.
I saw a possum wandering the water's edge the other morning.  I watched him a long time and wondered at how he'd become stranded on the wrong side of the road during daylight hours.  Wondered at how his environment must have changed the last few decades.
I watched a baby dolphin swim only yards from the water's edge the other morning.  Considered how we really don't buy soft drinks with those plastic rings any longer.  Cringed as I remembered a mention of the documentary The Cove on a podcast of The Story recently.
Stories drive us.  They move us to action, big and small.   
I tell you long stories and I hope for small impacts.  This whole waste- and rump- reduction effort of mine is one of which I'm keeping my eye on the long story but serving by focusing on the short story of small steps.
A small step can make a big difference.

Don't miss an update! Free delivery of new posts via email (recommended) or feed reader.

Follow me on Twitter! or