Laissez les bon temps rouler! It's Mardi Gras!
Gone are the days when a near-week off school meant back-to-back crawfish boils, house parties, and hitting every parade our teenage bodies could imbibe. These days, it's all family, all the time… which apparently means racing beds down the side streets of Mississippi!
That's how we roll, ya'll!
Enjoy a peek at how we spent our first Mardi Gras event of the season this year at the Mardi Gras Bed Race in D'Iberville, Mississippi, benefiting the Salvation Army.
Maguire serves on the board of a local child abuse prevention center and raced with their crew, all decked out in blue for their Go Blue! promotion to support child abuse awareness.
On the back bay of Biloxi, surrounded by marsh and the smell of shrimp, laced with the aroma of corndogs and jambalaya wafting from the carnival, a fabulous day serving a wonderful cause and oh-so-very Mississippi Gulf Coast style.
Let the good times roll!
That's Maguire in the middle with the white shirt and feather boa! Nothing says confidence like teddy bears and feathers!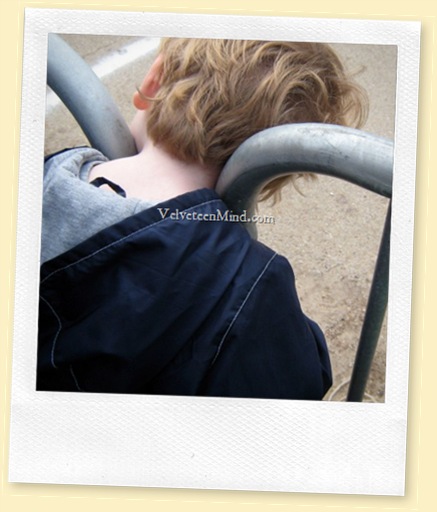 Goose necking while we wait for Dad to make it down the line!
One of the cutest beds and crews! "Tooth fairies" representing a dental clinic!
Go Blue! finally makes it down the street!
So did they win? The race is run by two teams running side-by-side, hitting a halfway point where two team members swap the pajamas and bed seat, then head toward the final finish line. You'll have to watch the video to see if crew Go Blue! was able to beat the team they raced alongside or if they… oh, my. It might have gotten ugly.
After all of the screaming, cheering, and running was over? The real fun began!
How can you not have a ball when carnival rides are involved?
*** *** ***
Tonight is the Krewe of Gemini Gulfport Night Parade and we'll be there in all of our bead-heavy glory!
It's no New Orleans Mardi Gras (watch the New Orleans parades roll live all day), but it's right where we are right now.
Rockin' the motorcycles and collecting throws like true treasures! See you there!
*And yikes, the formatting for this post is insanely wonky, but it's Mardi Gras and we'll just have to roll with it. ;)

Don't miss an update! Sign up for free delivery of new posts from Velveteen Mind via email or feed reader.

Follow me on Twitter! and

Subscribe to the free audioblog podcast of Velveteen Mind on