If you are looking for something clever or interesting, move along. My computer crashed
late Monday and I'm having to scramble to catch up. Today, the first day I have been back online for more than 15 minutes at a time, is one of those "This is my blog and I'll do with it whatever I please" days, so that means I'm using it as a bulletin board.
If you are waiting for something from me, I am working on it. Reminder emails are welcome.
Blog Nosh Magazine channel editors: I am wading through the acceptance emails re. who edits what channel and will be restructuring as necessary. Don't fret: there is nothing you are supposed to be doing, yet.
Waiting for a signed contract from me? I'm hooking up our printer today. Probably.
Waiting on a post from me for your site and checking here to see if I've been posting anything anywhere? I haven't and I'll be a writing fool today, so bear with me.
Updating my blogroll again this weekend. If you asked, I promise I heard you.
Are you my laundry and/ or dishes? You'll have to just shine it on for a little while longer, because it ain't happening.
Finally, because I have now spent a week working on improving the performance of my computer (read: begging it to not crash again before I can back up all of our photos),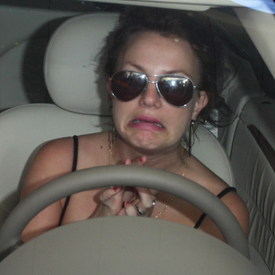 I thought I would share with you a little of what I have learned...
Computers are not like cars. You can not just drive them into the ground and hope that your dad or husband or father-in-law or random neighbor guy takes pity on you and checks under the hood for if it needs an oil change or whatever those fandangled automobiles need. Apparently you have to maintain them. Whatever that means.
Apparently "maintain" means doing things like scanning for viruses, adware, spyware, cleaning the disc, and defragmenting.
Bill Gates is apparently not God and does not design infallible machines and omnipotent hardware and software. For instance, Windows may be the son of the devil.
If you hunt hard enough, there are computer geeks out there that hate Bill Gates enough and would like to steal his money enough that they have figured out ways to fix your computer for free. Okay, they may need to work on the taking his money bit.
Gizmo's Tech Support Alert has everything you could ever want to fix your computer. For free.
I would have the baby of Advanced WindowsCare Personal if I could.
IObit's SmartDefrag is my best friend. Watching it degragment over 8,000 files (I am not kidding) was like watching the most complicated game of Tetris ever and thoroughly satisfying.
I have an immense amount of patience.
I am easily entertained.
If you want to improve your computer's performance, here is what I did, in a nutshell that actually took about five days to figure out, but you can now get done in a couple of hours:
uninstall all of your virus programs, because odds are you have one too many
back up as much as you can on DVD, CD, whatever
run disc clean-up on your hard drive
set a Restore point
install and run Advanced WindowsCare Personal, which does about a million things, all of which are incredibly helpful (virus/spyware/adware cleanup, registry cleanup, disc cleanup, Start Menu cleanup, etc.)
install and run SmartDefrag (this bit is time-consuming, so do it overnight)
reinstall virus program
I still need to update Windows, but I'll get to that once reading computer jargon doesn't make me nauseous anymore.
Now, back to work. More regular posting schedule coming up, I promise. Ish.
...........................
New Here? Subscribe to Velveteen Mind or have it delivered via email.
Please share this post on
or
so others can find us, too.
Want to share on Twitter? Here's the Tiny URL for this post: http://tinyurl.com/4wfc8h